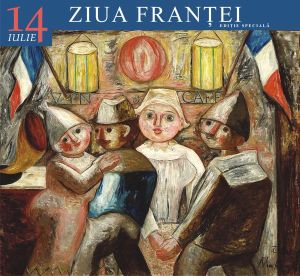 Recorded by EMILIA OLESCU (translated by Cosmin Ghidovean)English Section / 12 iulie
Reporter: How would you describe the economic and diplomatic relations between Romania and France?
Michèle Ramis: I cannot talk about the current relations between France and Romania, without speaking about the France-Romania season, which has meant, first of all, a renewal of the image of the two countries, in every sector, including in the economic sector. This season has been inaugurated in Paris at the end of November, a few days prior to Romania celebrating the anniversary of 100 years since its unification, through an economic seminar, at the Ministry of Finance, inaugurated by the Romanian Finance Minister, Eugen Teodorovici. Also, prior to the official closing of the season, on June 19th, took place the Romanian French Economic Forum - the stories that change the game, which has been inaugurated by the Romanian Prime-Minister, Mrs. Viorica Dăncilă. That event underlined the quality of the economic relations established between the Romanian and French companies and the numerous joint projects in various sectors, from the automotive industry to professional training and artificial intelligence.