GOLF SUPPLEMENT - FORUM PARTICIPANTS

BURSA 08.03.2011

A. A. (Translated by Cosmin Ghidoveanu)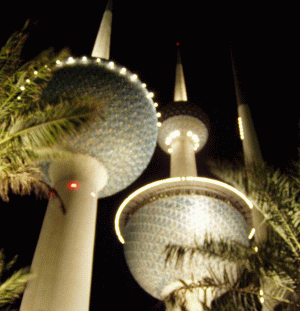 Around 9% of the world"s oil reserves are located in Kuwait, as the oil sector accounts for half of the country"s GDP, and 95% of the budget revenues. Kuwaiti authorities have pledged to increase oil production to 4 million barrels a day by 2020. The rise of the price of oil in 2010 has revitalized government consumption and economic growth, as budget revenues have increased 20%.
Kuwait did little to diversify its economy, especially due to the positive state of its finances, and partly due to its modest business climate. In spite of this, in May 2010, the government passed a law concerning privatization that would allow it to sell assets to foreign investors. Also, the authorities have adopted a plan by which they commit to spend 130 billion dollars over the course of five years on diversifying the economy, attracting investments and raising the weight of the private sector in the economy.
* Relations with Romania
Romania"s main exports to Kuwait are steel products are: -pipes and drilling poles, pipelines for the shipping of hydrocarbons (62 %) -, tobacco (12.2%), wood and wood products (10%), vehicles and means of transportation (12%), mechanical and electrical equipment, furniture and chemical products (less than 1%), livestock, carpets, footwear, garments and glassware (0.5%).
Imports from Kuwait are occasional and of extremely low volume, as they are mostly dictated by momentary opportunities and less by long term commercial activities, according to the Ministry of Foreign Affairs. In terms of value, the main products imported from Kuwait consisted of HDEP - High Density Polyethylene (about USD 150,000/2004) and cars (around USD 70,000/2004).
Kuweit


Capitala : Kuwait City
Moneda: Kuwaiti dinar (KWD)
Rata inflației/Inflation rate: 2010 (estimare) 3,8% 2009 (estimare) 4%


[ print ]

Aceeasi sectiune (English Section)