GOLF SUPPLEMENT - FORUM PARTICIPANTS

BURSA 08.03.2011

A. A. (Translated by Cosmin Ghidoveanu)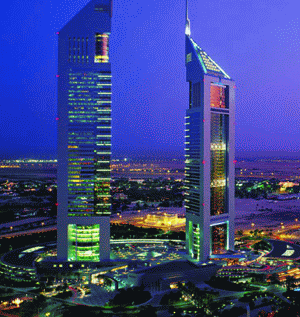 The international crisis, the difficulty in securing foreign funding and asset depreciation have slowed the economic growth of the United Arab Emirates in 2010. The effects of the financial turbulence were felt the hardest in Dubai, which was faced with a huge real estate crisis. Dubai was unable to raise enough cash to pay its debts, raising concerns all over the world about its solvency.
The Central Bank of the UAE and the banks of Abu Dhabi bought most of the debts of Dubai. In December 2009, Dubai received an additional loan of 10 billion dollars from Abu Dhabi. The authorities of the United Arab Emirate tried to mitigate the effects of the crisis by stimulating consumption and increasing liquidity in the banking system. The economy is expected to recover slowly, the main challenges in the long run being its dependence on oil, the high ratio of expatriate workers and inflationary pressure.
The government"s plans for the future are economic diversification and the creation of new job opportunities for its citizens. These efforts have so far led to reducing the ratio of oil and gas production to just 25% of the GDP.
* Relations with Romania
As part of the economic cooperation between Romania and the UAE, Romanian specialized companies have achieved the following economic goals:
- four water stations with the afferent pumping station and pipelines, made by Rompetrol S.A. as part of the Taweelah complex
- high tension electric power lines, made by Electromontaj S.A.
- industrial construction works, performed by PetroCons Constanța
- a hospital made by Energoconstrucția in the town of Al Ain
drilling joint venture, performed by SOFAR
- design and construction consulting provided by Romconsult S.A
Based on contracts that have already been signed, Romanian companies are currently working on the following projects in the UAE:
- high tension open air power lines (Electromontaj S.A), sea drilling platforms made by Nuclear Montaj and Metacom
- the modernization and delivery of 25 Puma Helicopters by IAR Brașov,
- Romelectro S.A. offering technical assistance to UAE based company Al Taweelah.
Emiratele Arabe Unite


Capitala : Abu Dhabi
Moneda: Dirham UAE (DHS)
Rata inflației/Inflation rate: 2010 (estimare) 2,2% ; 2009 (estimare) 1,6%


[ print ]

Aceeasi sectiune (English Section)