GOLF SUPPLEMENT - GULF COOPERATION COUNCIL:

BURSA 08.03.2011

. (Translated by Cosmin Ghidoveanu)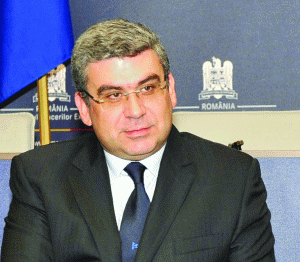 The Economic Forum of Bucharest represents the unique opportunity of bringing together to the same table the public and private business sectors of Romania and representatives of Romania and six other countries. Between March 8th and March 10th, businesspeople from extremely rich countries will come here, with a willingness to listen, to review our projects, to make us their partners.
The Minister of Foreign Affairs, being the main organizer of the Event, besides getting officials and representatives of the business sectors from the Gulf countries to come to Bucharest, has succeeded in putting Romania on the interests map for the six member countries of the Gulf Cooperation Council.
The expansion of the topics of the Forum, to also discuss business opportunities in Central and South Eastern Europe, also gives Bucharest a new dimension, making it a "main pillar" to the Arab states of the Gulf in the region. With all the benefits stemming from this strategic position.
I am certain that state owned and public companies, unions and professional associations, and the Romanian businessmen have received the message of the Forum and we will witness a high class economic event, and more importantly, one that will yield concrete results. The topics that will be discussed are generous, and Romania has much to offer in each case.
All I can do is wish all the best to this economic event which is the first of such magnitude in Central and South Eastern Romania involving countries in the Gulf, and I assure you that the Ministry of Foreign Affairs will fully support the maximum use of the opportunities provided by the Economic Forum in Bucharest.
Mesajul domnului Teodor Baconschi, Ministrul Afacerilor Externe al României
[ print ]

Aceeasi sectiune (English Section)