BURSA 03.03.2014

A.T. (Translated by Cosmin Ghidoveanu)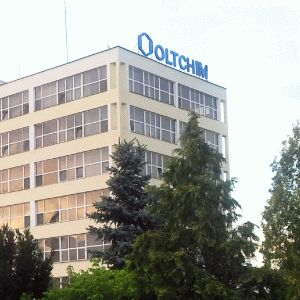 SIF3 Transilvania is analyzing the option of acquiring the viable assets of Oltchim, said CEO Mihai Fercală.
He told us: "The participation of SIF3 in the auction for the sale of Oltchim is now being reviewed. The plant of Vâlcea needs significant investments of hundreds of millions of Euros. Therefore, we have several working and financing options available to finance this kind of operations".
Other investors interested in acquiring Oltchim are Chinese companies Baota Petrochemical Group & Junlun Petroleum, businessman Ștefan Vuza - through Chimcomplex Borzești, as well as the petrochemical division of the MOL Hungary group.
Sources from the Ministry of the Economy told us that a mission of the consortium of Chinese companies will arrive in Romania on March 7th, to perfect its offer.
According to our sources, the Chinese would be interested in buying the Oltchim bundled with the Arpechim refinery, currently owned by Petrom.
The quoted sources told us: "On Monday (ed. note: today) there will be a new meeting of inter-ministry committee that is reviewing the legal options available to the state acquiring the Arpechim refinery. The operation could be interpreted as a state aid. Furthermore, the transfer of the refinery from Petrom to the Romanian state will only be done if there is a concrete offer from the Chinese. The authorities don't want to take on other environmental obligations aside from the ones pertaining to the historical pollution, that are already set through the privatization contract of Petrom".
The deadline for the submission of the bids in the call for bids announced for Oltchim is March 28th.
The Oltchim chemical plant (OLT), which has been in insolvency since January 2013, reported losses 50% lower for the year 2013, of 285.08 million lei (64.5 million Euros), as a result of the significant decrease of the financial expenses. The company posted a loss of 8.28 million lei from its financial activity, compared to the previous loss of 236.95 million lei in 2012.
[ print ]

Aceeasi sectiune (English Section)















bursa.ro in other languages
Curs valabil din data de 23 ianuarie 2018
1 Dolar australian...
1 Leva bulgărească...
1 Dolar canadian....
1 Franc elvețian...
1 Coroană cehă...
1 Coroană daneză...
1 Liră egipteană...
1 Euro...
1 Liră sterlină...
100 Forinți maghiari...
100 Yeni japonezi...
1 Leu moldovenesc...
1 Coroană norvegiană...
1 Zlot polonez...
1 Rublă rusească...
1 Coroană suedeză...
1 Liră turcească...
1 Dolar S.U.A...
1 Rand sud-african...
1 Real brazilian...
1 Renminbi chinezesc...
1 Rupie indiană...
100 Woni sud-coreeni...
1 Peso mexican...
1 Dolar neo-zeelandez...
1 Dinar sărbesc...
1 Hryvna ucraineană...
1 Dirham emirate arabe...
1 Kuna croată...
1 Bahtul thailandez...
1 Gram aur...
1 DST...
AUD
BGN
CAD
CHF
CZK
DKK
EGP
EUR
GBP
HUF
JPY
MDL
NOK
PLN
RUB
SEK
TRY
USD
ZAR
BRL
CNY
INR
KRW
MXN
NZD
RSD
UAH
AED
HRK
THB
XAU
XDR
3.0369
2.3867
3.0559
3.9611
0.1837
0.6271
0.2152
4.6679
5.3186
1.5063
3.4451
0.2261
0.4839
1.1191
0.0674
0.4741
1.0049
3.8116
0.3145
1.1904
0.5951
0.0597
0.3549
0.2032
2.7914
0.0394
0.1323
1.0377
0.6280
0.1197
163.7611
5.4980
..Lei
..Lei
..Lei
..Lei
..Lei
..Lei
..Lei
..Lei
..Lei
..Lei
..Lei
..Lei
..Lei
..Lei
..Lei
..Lei
..Lei
..Lei
..Lei
..Lei
..Lei
..Lei
..Lei
..Lei
..Lei
..Lei
..Lei
..Lei
..Lei
..Lei
..Lei
click aici pentru cursurile pieței valutare - istoric