LONDON'S MAYOR WANTS A CAMPAIGN FOR THE BREXIT

BURSA 23.02.2016

A.V. (translated by Cosmin Ghidoveanu)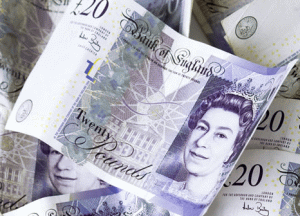 The British pound yesterday saw the biggest decline against the dollar since March 2009, after London mayor Boris Johnson, one of the most popular politicians in the country, said he would start a campaign in favor of the United Kingdom leaving the European Union (Brexit) in the referendum scheduled in June.
The pound lost 1.7% at 12:01, on the New York market, to 1.4156 dollars. The pound had earlier lost 1.9% - its biggest decline since March 9th, 2009. All throughout yesterday, the pound fell to 1.4058 dollars - the weakest exchange rate since March 18th, 2009.
The British currency weakened against all major currencies yesterday, after having gained significantly at the end of last week.
Valentin Marinov, a strategist with "Credit Agricole" SA, states, according to Bloomberg: "The pound is dropping because the agreement achieved by British PM David Cameron in the EU summit (ed. note: - Friday) has not removed the fears concerning a Brexit. The fact that prominent members of the Conservative Party have announced that they are going to be campaigning for Britain's exit from the EU has increased investors' worries over such a possibility".
Since the beginning of the year, the pound has lost 4.1%.
On Friday night, David Cameron has achieved a special agreement that grants the United Kingdom "a special status in the European Union", but has announced that he has not abandoned the idea of a referendum concerning the United Kingdom's exit from the EU, and set the date of the poll to June 23rd.
[ print ]

Aceeasi sectiune (English Section)