BURSA 22.04.2016

A.V. (translated by Cosmin Ghidoveanu)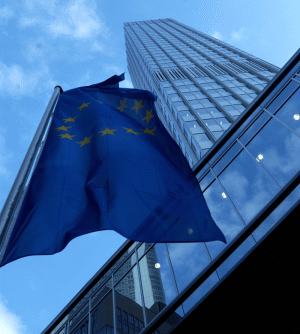 * "We are independent", the ECB official says about the Board of Directors of the governors of the bank that he is leading
The European Central Bank (ECB) pursues its mandate and defends its independence, according to statements of the president of the institution, Mario Draghi, who responded yesterday, to some criticisms coming from several German officials concerning the lax monetary policy of the ECB.
Draghi yesterday said, in a press conference: "We have the mandate of ensuring price stability for the entire Eurozone, not just for Germany. We obey the law, not politicians, because we are independent, as stipulated by the law".
Over the last few weeks, several German politicians have criticized the ultralax monetary policy adopted by the ECB, which cut the policy rate to zero in March. The officials in Berlin are saying that this measure affects those Germans who save money. (A.V.)
Mario Draghi said that the ECB is ready "to use all the available instruments" to stimulate the rise of prices in the Eurozone, but expressed his confidence in the effects of the measures passed by the bank so far.
"Our policies work, they are efficient", said Draghi, and he added: "It just takes time for those measures to produce their effects in full".
The president of the ECB also stressed that aggressive measures, the kind of "money thrown from helicopters", has not even been brought up in this week's meeting of the council of governors.
Yesterday, the ECB decided not to change the interest rate, after it cut it to a historic low in its March meeting, in an attempt to boost inflation.
The ECB kept the policy rate at zero, while the interest on the marginal lending facility was kept at 0.25%, and the interest rate on deposits was kept at - -0.40%.
[ print ]

Aceeasi sectiune (English Section)