BURSA 05.04.2018

A.V.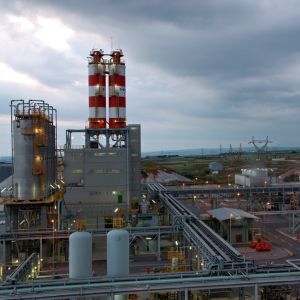 Executivul de la Atena și "Paneuropean Oil and Industrial Holding" au acceptat să înstrăineze o deținere combinată de cel puțin 50,1% din "Hellenic Petroleum", cea mai mare rafinărie de țiței din Grecia, prin intermediul unei licitații internaționale.
În acest sens, părțile au semnat un memorandum de înțelegere la data de 3 aprilie, conform anunțului trans-mis de "Hellenic Petroleum" Bursei de la Atena.
Atena va finaliza, astfel, una din cele mai profitabile vânzări din cadrul programelor de salvare încheiate cu creditorii din 2010 până în prezent.
Ca parte a celui mai recent program de salvare, în sumă de 86 de miliarde de euro, Atena a acceptat să lanseze o serie de privatizări anul acesta, inclusiv vânzarea deținerii de 35,5% pe care o are statul la "Hellenic" sau a unei cote mai mici, dacă vor accepta creditorii.
Atena va renunța la 20% din companie, iar "Paneuropean Oil and Industrial Holdings"- la 30,1%, conform "Hellenic Petroleum". "Paneuropean Oil" este cel mai mare acționar al "Hellenic Petroleum", cu o participație de 45,5%.
"Hellenic Petroleum" are o valoare de piață de 2,4 miliarde de euro și este a treia mare rafinărie petrolieră din Europa, după această valoare.
[ tipărește articolul ]

Aceeasi sectiune (International)